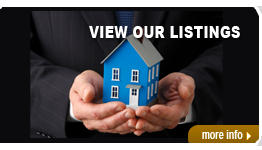 J Stedman and Associates is a service oriented, highly skilled group of real estate professionals, dedicated to serve as your REAL ESTATE SOLUTIONS COMPANY. Joseph Stedman Grisham, better known as Steddy, has been licensed since 1988 and has become a well-known fixture in the metro Atlanta market. Steddy is an Atlanta native giving him a rich history of experience and knowledge of the various metro Atlanta markets. His strong ties with the community give him a solid foundation for understanding the specific needs of the market areas around Atlanta as well as the surrounding suburbs.
After ranking as one of the top 5 agents with ReMax Suburban Atlanta and ReMax of Ga consistently for 20 years Steddy decided to branch out and open his own brokerage as J Stedman & Associates. He and his team of professionals have continued to provide quality services to both institutional sellers as well as private homeowners. J Stedman and Associates and its agents are an asset to any seller looking to market a property in Atlanta and the surrounding areas. If there is any group of real estate professionals around that can offer comprehensive and well educated real estate services, it is the group of agents at J Stedman and Associates.
One of the most enjoyable aspects of the real estate business is assisting buyers in purchasing their dream homes. Whether you are a first time home buyer, a buyer looking to upgrade, or purchase a vacation home, the agents at J Stedman and Associates are your go to Real Estate Professionals. Our agents are ready, willing, and excited to support you in achieving the American dream of home ownership.
When you are considering brokers and agents to assist in your real estate needs, look no further than J Stedman and Associates. We are a goal-oriented company ready to bring buyers and sellers together for a successful and smooth transaction. In these difficult times when you team up with the agents at J Stedman and Associates, you are guaranteed the best possible service. After all, we are looking out for your best interest.